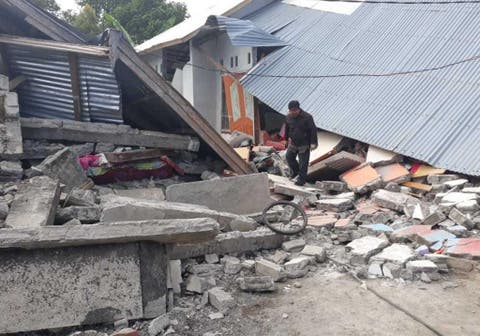 At least 20 people were killed and dozens injured in a strong earthquake Thursday that rocked Indonesia's remote Maluku islands, destroying homes and triggering landslides.
"The total number of people who died in the earthquake is 20," National disaster mitigation spokesman Agus Wibowo said in a statement.
"At least 100 people were injured and more than 2,000 evacuated," he added
Deadly earthquakes are common for Indonesia and its roughly 260 million people. In 2004, a tsunami generated by an earthquake largely destroyed the city of Banda Aceh, killing about 225,000 people in more than a dozen countries.
In 2018 alone, six quakes had at least a 6.0 magnitude. More than 4,300 people were killed in an earthquake and subsequent tsunami in Sulawesi in September 2018, and the previous month, a magnitude 7.0 earthquake killed more than 550 people when it struck the island of Lombok, near Bali.