In 2018, a Forbes' report was released that purportedly listed the richest pastors in the world. Written by a Forbes' contributor and Nigerian, Mfonobong Nsehe, it claimed that Nigeria's pastorprenueur, Bishop David Oyedepo was the richest cleric in the world with his wealth valued at about $150 million. Of the 10 pastors valued in that report, there were four pastors of Nigerian origin: T.B Joshua (9), E.A Adeboye (5), Chris Oyakhilome (3) and Bishop Oyedepo at number 1.
But that report is not correct. The richest pastor in the world is not Bishop Oyedepo, but Edir Macedo, the Brazilian founder and Bishop of the Universal Church of the Kingdom of God. His wealth is valued by Forbes at a whopping $1.1 billion, which far exceeded the estimated wealth of Nigeria's own Oyedepo.
So why would Forbes in the report by Nsehe state that Oyedepo was the richest pastor? That must have been a mistake and oversight. The controversial story was written by Nsehe who was a mere contributor and blogger with Forbes and perhaps only familiar with Nigerian pastors. This was probably the reason why as many as four Nigerians featured on his list. The link to that story has now been removed, which may suggest that the paper is walking back from the story.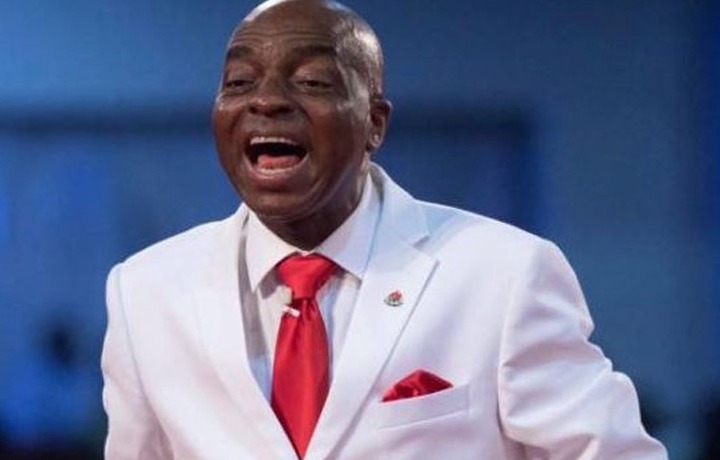 Back to Bishop Macedo, the richest pastor in the world. This is how Forbes described him: ''Raised a Catholic, he converted to evangelical Christianity in the early 1970s. In 1977 he founded his own sect in Rio de Janeiro, which follows "prosperity theology," asserting that faith and commitment to a church are rewarded with wealth.
''In July of 2013, he also became a banker after acquiring a 49% stake in privately-held bank Banco Renner, which boasts among the highest interest rates in Brazil. The transaction raised eyebrows in part because Brazil's central bank treated Macedo as a foreign investor since he is based in the U.S. The bulk of Macedo's fortune stems from his ownership of Rede Record, Brazil's second-largest broadcaster, which he acquired in 1990 from entertainer Silvio Santos.''
Bishop Macedo was born in 1945 in Rio de Janeiro. Started working as a civil servant in Brazil and worked for several government establishments, including the Brazilian Institute of Geography and Statistics, IBGE.
His journey to fame and incredible wealth began with his conversion from Catholicism to Pentecostalism in 1965. In 1975, according to Wikipedia, Macedo founded a Pentecostal church with a friend Romildo Ribeiro Soares. The church's name was Crusade of the Eternal Way but after a misunderstanding, the two parted ways. Marcedo then went on to found the Universal Church of The Kingdom of God in 1977.
The church preaches what is called the prosperity gospel, the belief that for one to be rich and successful, he or she has to sow (give money) into the kingdom of God, which is the church. Over the years, Marcedo's church has reaped bountifully from the donations of its members and has invested its earnings over time in a number of lucrative businesses, which has made its founder a very rich man.
Wikipedia reports that: ''From March 2013 to 2015, Macedo has been on the Forbes billionaires list with a reported US$1.1 billion, and $1.24 b for Macedo and family, making him by far the richest pastor in Brazil and the world.''