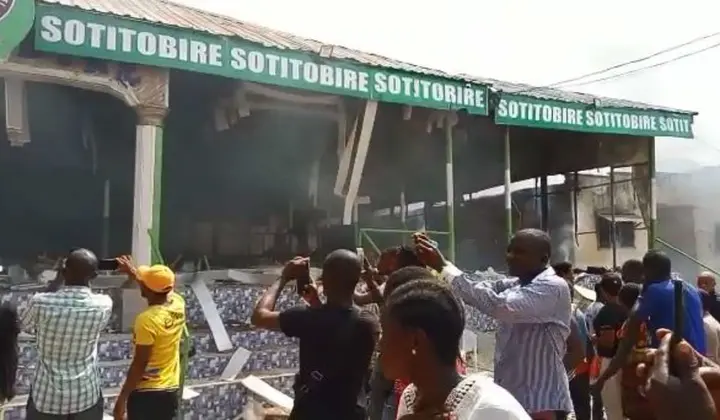 The corpse of 1-year-old baby who was declared missing after a church service was exhumed from the altar of Sotitobire Miracle church in Akure, TVC News reported.
The corpse of a 1-year-old baby, Eniola Kolawole who was declared missing on November 10 was exhumed from the altar of Sotitobire Miracle Centre, Akure, Ondo State, led by Prophet Alfa Babatunde.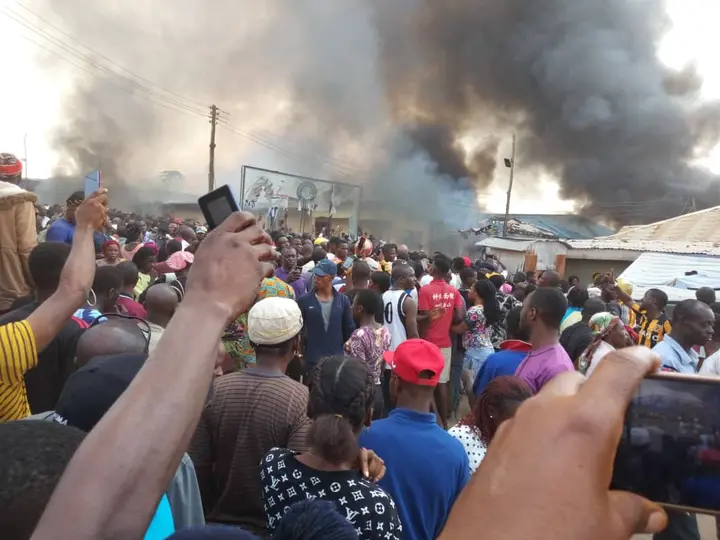 It would be recalled that one-year-old Gold has been missing since Sunday November 10, 2019 when he disappeared from the childrens wing of the Sobitorarire Church during Sunday Church Service.
Prophet Babatunde Alfa, who is the founder of the popular church known as 'Sotitobire Miracle Centre' which is located at Oshinle quarters area of Akure was accused by the parents of the missing child as a suspect over the mysterious disappearance of their son from the church because of his nonchalance over the disappearance and his subsequent alleged attempt to use the police to intimidate the parents into silence.
Angry mob have set the church ablaze and the founder of the church has been detained by DSS. He was arrested based on a petition written by the parents of the baby.