Actor Damola Olatunji announced the untimely death of his buddy and fellow actor Murphy Afolabi on his Instagram page. The well-known Yoruba actor posted on his Facebook that he thought all we do in life is ultimately vanity on top of vanity.
Actor Damola Olatunji revealed in the article that he and his coworkers celebrated Afolabi's birthday on May 5th without recognizing that he was saying goodbye to them. He continued by saying that since death is inevitable, it makes no difference whether a person is intelligent or foolish because everyone will pass away at some point.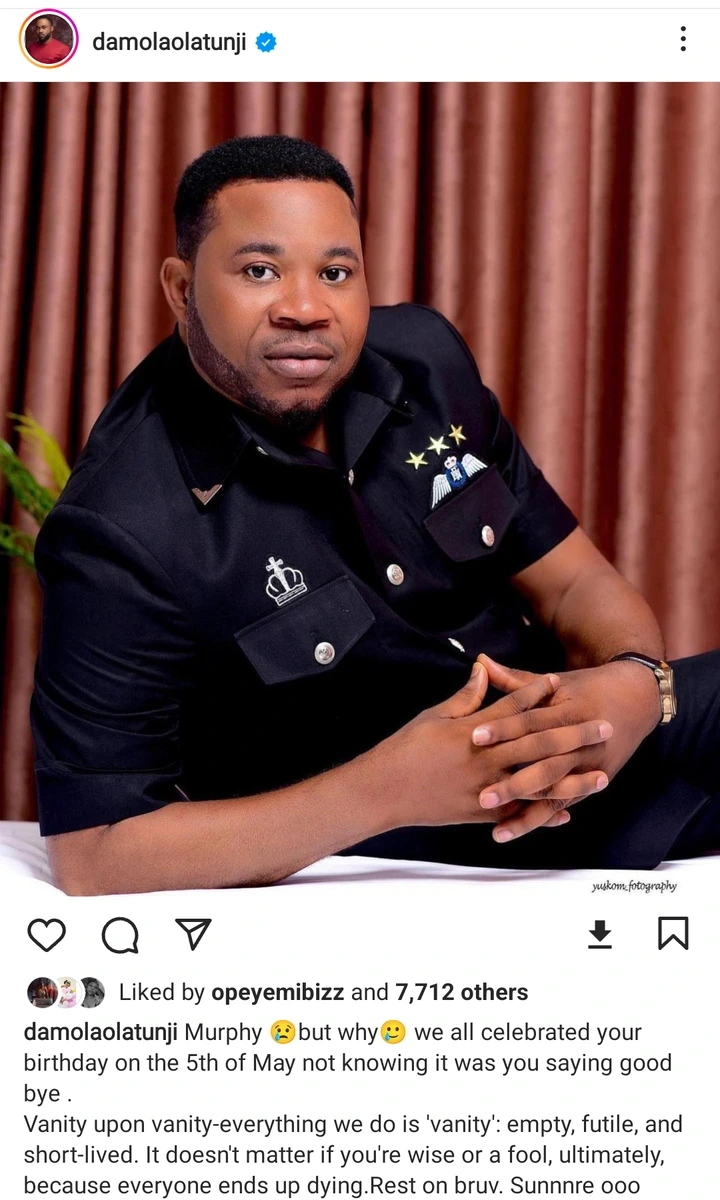 The Yoruba film industry has expressed a great degree of sadness in response to Olatunji's message since Afolabi was a renowned and gifted actor who will be sorely missed. Olatunji prayed that God would pardon Afolabi for his transgressions and give his family the fortitude to bear the loss.
You can read more of such stories at The Cheer News
Popular Nollywood Actor Murphy Afolabi is Dead
Murphy Afolabi was a versatile actor who appeared in many films and received numerous honors; his departure is a great loss to the Yoruba film industry. He was well-known for his passion to his work, talent, and professionalism. His passing serves as a reminder that life is fragile and that we should all treasure the time we have with those we love.
May his family find solace in the outpouring of love and support from both fans and coworkers and may his soul rest in peace.
You can read more of such stories at The Cheer News and Credible News