The General Overseer of the Redeemed Christian Church of God, Pastor Enoch Adejare Adeboye has released the visions revealed to him by God for the New Year 2020.
The man of God relayed the prophecies during the cross over service while he was delivering the New Year sermon at the Redemption Camp in Ogun State, Southwest of Nigeria.
Pastor Adeboye said this year will be a year of battle, joy and series of victories. He beseeched Nigerians to call on God for He is ready to listen to our prayers.
Speaking further, he said earthquakes and volcanoes that have been dormant for years will resurface on the international scene this year because God is angry.
On governance, Pastor Adeboye, in his 2020 prophecies, said there will be change of government all over the world, while some changes will be peaceful, he noted that some will not be peaceful.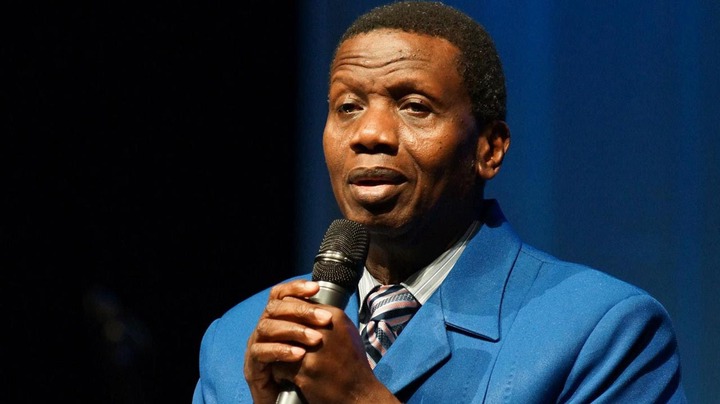 Prophecy Individual
"For every individual, this is going to be a year of series of joy, the reason is, it is series of victory, by implication, and it means, it is going to be a year of series of battles but you will win.
"That is why God asked me to tell you in advance that the battle is not yours, it will be victory after victory, shouts of joy after shouts of joy."
Prophecy for International Scene And Nigeria
"This year, unless you pray very hard, it is going to behave like a child that is having a convulsion. Earthquakes in many places that it has never happen before, that is one of the reasons you should pray for Nigeria.
"Volcanoes that had been dormant for years erupting. The Lord says whatever we have seen last year is nothing compared to what is coming, except His children will pray, so that His healing hands will be upon the nations of the world, and the reason is sin is becoming far far more rampant than before, things that in the past could not even be mentioned are now being celebrated and God is angry, but if you pray, which is one of the reasons why we should envangelise rapidly.
"This year, there will be changes of government all over the world, in many places some of the changes will be peaceful, and some will not be so peaceful. And… of course you know will have to fast, which will begin by January 11.
"One very important thing that God said concerning His children – this New Year, He will answer prayers," Pastor Adeboye concluded.