When on the evening of February 27, 2016 Mrs  Veronica Adika returned home from her shop, she assumed that she would receive a phone call from her husband, Felix, who had travelled from their home in Bayelsa State to Delta State for a job.
Mrs Adika, who was about four months pregnant at the time, called her husband's phone repeatedly, but it indicated that it was switched off.
"His battery was probably dead," she thought to herself. However, days of waiting turned into weeks and she became frantic.
She said, "My husband, who is a former Niger Delta agitator, was one of those given amnesty by the Federal Government. Different groups were receiving their payments from the government in phases. My husband and a few others visited the Amnesty Office in 2016 to find out when they would be paid.
"They were told to come under one umbrella so that payments would be made easy. My husband travelled back to Bayelsa to deliver the message to others and then they went to Delta to try to consolidate all groups.It was when he got to Delta that he suddenly went incommunicado."
Veronica said when she got desperate, she left her three children at home, closed her provision store and boarded a vehicle to Delta State from her home in Azikoro Village, Bayelsa.
She said on getting to Delta State, she visited known associates of her husband, who all told her that indeed her husband had visited the state, but they knew nothing of his whereabouts.
Mrs. Adika said, "I checked several churches and other places but my husband was nowhere to be found. It was later that one of his friends told me that he heard my husband was arrested and put into a black vehicle. I then went to several police stations within the area but they all denied knowledge of my husband's whereabouts."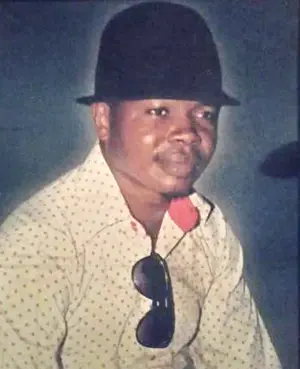 Mrs Adika said due to the stress she suffered, she lost her five-month pregnancy and her business.
As weeks turned into months, months turned into years, the Adika family began to imagine the worst might have happened.
However, in March 2019, the Adika family received the news they had been praying for, for three years.
Veronica said, "In March 2019, I received news from someone who had just been released from the DSS custody that my husband was in fact alive and was being detained. The person who gave us the news was among those who had been released by the then acting DSS DG, Matthew Seiyefa.
"One of the wives of the other men arrested and I travelled to Abuja on April 24, 2019 to the DSS office. We went there with our husbands' photos and they confirmed to us that our husbands were indeed in their custody."
The mother of three said they were asked to write bail applications and address them to the DSS boss. Her husband has not been charged with any crime till date.
But Mrs. Adika's case is just one of many.
An activist, Ezekiel Daniel, who is now the Senior Special Assistant to the Delta State Governor on Security, witnessed a similar ordeal when he spent 15 months in the DSS custody without being taken to court.
The activist told The PUNCH that a petition was written by a political opponent who accused him of being the spokesman for the militant group, Niger Delta Avengers.
Daniel, who is a known friend of wanted ex-militant, Government Ekpemupolo aka Tompolo, said he was arrested by the Defence Intelligence Agency as part of an attempt to force him to reveal Tompolo's whereabouts.
He said he was kept in the DIA's underground cell for two weeks before being transferred to the DSS where he spent over a year without being charged with any crime.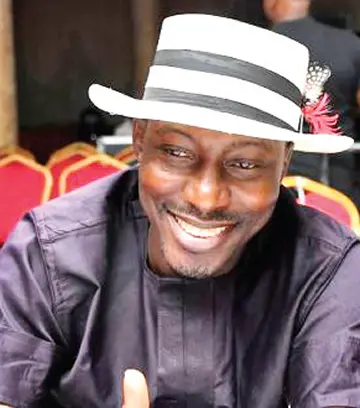 The activist said, "I was one of those critical of the Buhari government because of the political manner the proposed Maritime University, Gbaramatu, Delta State, was revoked as well as the manner in which Tompolo was being treated.
"On August 3, 2016, I went to visit a sick friend at Havilla Hospital, Warri. Unknown to me, my phone was being tracked. I was picked around the hospital and no one knew I had been arrested. I was subsequently declared missing.
"I was kept in the DIA's underground cell for two weeks where I was subjected to mental and physical torture. Every day they would bring me out of the cell to ask me the same questions and I would give the same reply. They then transferred me to the DSS where I faced the same thing."
Daniel said he was assumed missing for three months until one of his fellow detainees was released and was able to inform his family of his whereabouts.
He said even after his family protested his detention, he remained in the DSS custody for an extra 12 months.
The activist said, "After about 14 months in custody, a panel was set up by the then DSS DG, Lawal Daura, to look into my case due to protests from Amnesty International and foreign groups.
"I was questioned again and nothing was found against me and what I told them was verified. The panel recommended my unconditional release. On November 27, 2017, I was set free after 15 months in custody."
When asked if he would be suing the DSS for unlawful detention, Daniel said there was no need for him to do so because the agency would not obey a court judgment.
"There is no need to sue the DSS because it is a lawless agency that will not obey court orders. I have been exonerated and even been appointed as a special assistant to the governor of Delta State. God has compensated me," Daniel said.
While Daniel has been able to move on, the same cannot be said of Isa Umar, a student of Ahmadu Bello University, Zaria, who has remained in the custody of the DSS since 2014 without being charged.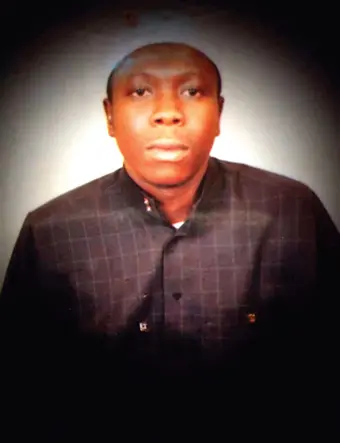 Isa, who was arrested on suspicion of terrorism, was picked up by unidentified soldiers at his family's compound and handed over to the DSS where he remained incommunicado for three years.
Isa's older brother, Aliyu, told The PUNCH that his brother was a social critic as he had in the past got into trouble with the authorities of ABU for accusing the leadership of the school of diverting funds meant for the construction of hostels.
Aliyu said his brother, who was a student of Library Science at ABU, was also a teacher in a local mosque near their family house located at Samaru, Zaria.
He said, "I remember that day very well. It was November 26, 2014. My brother had typhoid and I had gone to buy him some drugs. He took the drugs and went to bed. Around 2am, some soldiers attached to Operation Yaki unit came to our family house. They broke down all the doors in search of my brother.
"My dad kept asking why they wanted him but they didn't say anything. He was in his  shorts and singlet when he was found and dragged into their van."
He said after the arrest, he visited nearby military formations to find out what his brother had done and try to see him but he was told that the soldiers who carried out the raid where unknown.
Aliyu told The PUNCH that he visited every prison in Kaduna State. He also went to military formations, police stations and area commands in search of his brother.
"Everywhere I went, they told me they were not aware of my brother's arrest. I also visited the DSS but they said they were not aware. It was during my third visit that they confirmed to me that he was in their custody after the intervention of one of my uncles who is a magistrate," he said.
Aliyu said they immediately hired a lawyer to help facilitate his brother's bail but he was told that Isa had been transferred to the DSS headquarters in Abuja.
He recalled that as months turned to years, the family decided to sue the Federal Government over the unlawful detention of their son and the court on March 7, 2017, ordered his immediate release and the payment of N1m as fine and N50,000 as compensation.
"We went to court 17 times in pursuit of justice. The DSS was represented by someone from the ministry of justice," Aliyu said.
A copy of the judgment delivered by Justice Emeka Nwite of the Federal High Court in Kaduna which was obtained by The PUNCH, stated that the arrest and torture of Isa contravened of Section 34, 35 and 36 of the constitution.
The judgment read in part, "I hereby declare that the act of the respondent (DSS) detaining the applicant (Aliyu) in their custody for almost two years without charging him to any court of competent jurisdiction is unconstitutional and in contradiction of our enabling law.
"I hereby make an order for the release of the applicant from the respondent's custody.  I hereby make an order of perpetual injunction restraining the respondents either jointly or severally whether by their agents or privies from arresting and detaining the applicant.
"I award the sum of N1,000,000 as general and exemplary damages for the unlawful arrest and detention and unwarranted infringement of the applicant's fundamental right. Cost is assessed at N50,000 against the respondent in favour of the applicant.
Aliyu said the family spent nearly N3m on legal fees, transportation and tipping some DSS officials who claimed they could help get him released.
He said after the judgment was delivered, the DSS was served but refused to obey the court order.
"In November 2017, which was eight months after the judgment, the DSS still refused to release my brother. We began to fear that he had died in custody. We gave a DSS official N50,000 to help us give his phone to Isa so that we could talk to him and confirm if he indeed he was alive.
"I spoke to him and that was the first time I would hear his voice since his arrest three years earlier. Till date, we have not seen him," Aliyu lamented.
The Isa family subsequently wrote petitions to the Attorney-General of the Federation, Abubakar Malami (SAN), the Emir of Zazzau, the National Human Rights Commission, Governor Nasir el-Rufai of Kaduna State, the Speaker of the Kaduna State House of Assembly and any other person that could help.
"My brother was 25 when he was arrested. He is now 30 years old and his education has been affected. He has not been charged with any crime," Aliyu said.
Hundreds detained without trial
Documents obtained from rights groups show that many others have been detained in recent times for several months and years without trial
Some of them include lucky Andrew who was arrested in Abuja on November 11, 2016 and never charged until his release 13 months later; Gabriel Ogbu, arrested in Delta State on November 9, 2016 and released after 16 months; Ibrahim Shadrake apprehended in Borno State August 28, 2015 but never charged. He was released after two years in custody
Others include: Tonye Leventis, picked up on Bonny Island, Rivers State on February 3, 2017 and released after 13 months; Joshua Golubos arrested in Yenagoa, Bayelsa State on December 15, 2016 and released after 15 months; and Cobam Daniel, arrested on September 17, 2017 and released after 15 months.
The PUNCH learnt that in many cases, detainees remained in custody despite court orders mandating their release.
Human right vs national security
One of the reasons adduced for the disobedience to court orders has been the claim by the Federal Government that when it comes to issues of national security, personal liberties can be put in abeyance.
The AGF usually cites the judgment delivered by the Supreme Court in the case of Asari Dokubo Vs the Federal Government wherein the court held that Dokubo could be denied his freedom based on national security.
Speaking recently in an interview, Malami, when questioned why court orders are disobeyed, said, "I concede that I have a responsibility as AGF to protect individual rights but looking at the provisions of Section 174 of the constitution, I want to state further that the Office of the AGF is meant to protect public interest and where the individual interests conflicts with the public interest of 180 million Nigerians that are interested in having this country integrated must naturally prevail and I think that position has been stated by the apex court in the case of Asari Dokubo Vs Federal Republic of Nigeria that when an individual interest conflicts with public interest, the public interest will naturally prevail."
Human rights lawyer, Mr. Ebun-Olu Adegboruwa (SAN), however, told The PUNCH that it is the courts that can determine what constitutes national security and not the executive arm of government.
The human rights lawyer said the Supreme Court never gave the executive arm of government the right to disobey court orders.
Adegboruwa said, "You cannot place national security above the rule of law. And as a matter of fact, the case that the government has been relying upon which is the case of Asari Dokubo and the President, which was determined by the Supreme Court.
"So, whether the fundamental rights or rule of law should be relegated in favour of national security, is a determination for the court. We cannot have a nation whereby it is the executive that will arrogate the powers to make law, the power to execute the law and the power to interpret the law. We cannot get to that stage. There is a separation of powers and there must be checks and balances."
Judges fail to take action
Investigations by The PUNCH showed that there had been a large number of detainees in the DSS custody partly because of the failure of the Federal High Court Chief Judge to inspect detention centres as prescribed in Section 34(4) of the Administration of Criminal Justice Act, 2015.
Under the ACJA, the CJ is under a legal obligation to designate justices to conduct the monthly inspection in the detention centres of the DSS, Economic and Financial Crimes Commission and other detention centres of all Federal Government agencies.
Human rights lawyer, Mr. Femi Falana (SAN), subsequently sued the CJ for the infraction."The CJ has promised to appoint judges that will be inspecting these detention centres henceforth. Based on that, I am withdrawing the suit," he said.
Economic cost of illegal detention
Although there is no known record of how much the DSS spends on feeding and taking care of detainees, activists say it could run into hundreds of millions of naira monthly.
For instance, in the case of the leader of the Islamic Movement of Nigeria, Sheikh Ibraheem el-Zakaky and his wife, the Minister of Information, Alhaji Lai Mohammed, said that N3.5m was spent on feeding alone.This implies that N168m has been spent on feeding El-Zakzaky and his wife alone in the last four years.
According to Falana, there is a reason to believe that the DSS detains people in order to increase its budget.
He said, "I wrote a letter to the DSS last year, stating that at least 294 persons were being detained in their detention centres. I strongly believe that people are detained for long periods to justify the DSS operational budget.
"That is why the Federal Government can be bold enough to say that N3.5m is spent monthly on El-Zakzaky, a man who had earlier been granted bail but denied his freedom," Falana said.
The senior advocate said disobedience to court orders could adversely affect the economy of the nation.
"How many foreign investors would want to invest in a country that disobeys court orders?" he asked.
The Federal Government has also incurred huge judgment debts for unlawful detention. Falana further stated that damages are never paid to those who won in court but things might soon change due to a Supreme Court judgment.
He added, "There is an archaic law in Section 84 of the Sheriff and Civil Process Act that requires judgment creditors to apply for the leave of the attorney-general before enforcement of judgment or Garnishee
"Such leave is never granted. However, a recent Supreme Court decision says if the AGF is a party to the case, such leave is not needed. As things are right now, if the police, DSS, EFCC are sued and damages are awarded, money is never paid. Such judgment debts run into billions of naira.This is apart from the general disobedience to court order which has been institutionalised."
AI, HEDA react
Reacting to the trend, the Programmes Manager, Amnesty International, Seun Bakare, lamented the abuse of human rights in Nigeria.
Bakare said Nigerian was signatory to several international human rights instruments, including the International Covenant on Civil and Political Rights and the Convention for the Protection of all Persons from Enforced Disappearance.
He said, "Personal liberty is a right guaranteed under international human rights law. Its lawful deprivation however remains a recognised tool of most criminal justice systems. In Nigeria, this tool is systematically abused, leaving people without the fundamental protections of the law. One example is the indefinite detention of people by the DSS.
"Nigeria is a party to several international human rights instruments, including the ICCPR and the CPED. International law requires that anyone arrested or detained is brought promptly before a judge or other officer authorised by law to exercise judicial power (Article 9(3) of the ICCPR).
"It also holds that enforced disappearance and secret detention are arbitrary (Articles 2 and 17(1) of the CPED). In addition, detained and imprisoned people have a right to communicate with the outside world, subject only to reasonable conditions and restrictions that are proportionate to a legitimate aim (Article 17(2)(d) of the CPED)."
He argued that the totality of these provisions and many more point to the fact that the indefinite detention of people by the DSS has no place under international law, to which Nigeria is a signatory.
Also speaking, the Executive Director, Human and Environmental Development Agenda, Olanrewaju Suraj, said the trend must be stopped before Nigeria becomes a banana republic.
Suraj said even the President had no right to order the detention of anyone beyond 48 hours without a valid court order.
The activist said, "It is a very dangerous trend that should not be condoned by any democratic nation. The DSS has no such powers to detain people in such a manner. The law is clear. You cannot detain a person for more than 48 hours. Not even the President has the power to do such.
"The judiciary needs to assert its authority. It is the court that must be convinced that something is national security. It should not be left in the hands of the executive alone. It becomes subject to abuse when such happens and the nation will become a banana republic."
DSS keeps mum
Attempts to get a reaction from the DSS proved abortive as its Spokesman, Dr. Peter Afunnaya, neither responded to phone calls nor a text message on Thursday.
When contacted on the telephone on Thursday, the Spokesman for the AGF, Dr. Umar Gwandu, said the AGF was not in a position to comment on specific cases of prolonged detention of persons.
Gwandu said the case of Isa and Felix were unknown to his boss.
He said, "The AGF is not in a position to respond impromptu over an allegation in respect of which he has not been accorded an opportunity to verify.
"The office of the AGF has no formal record of the veracity of the claim.
"The claim is therefore viewed as an allegation that requires verification for the AGF's response in one way or the other. Thank you."
When asked why court orders were being disobeyed and if it was legal to hold a person for over 48 hours without charge, Gwandu responded, "You may contact lawyers for that. Thank you for the confidence in us."