A little girl who was about to be trafficked by a man, was able to alert airport officials discreetly, prompting them to delay the flight and arrest the culprit.
According to a social media report, the girl who was with the man, slipped a note in the hand of a flight attendant, notifying her she was being trafficked.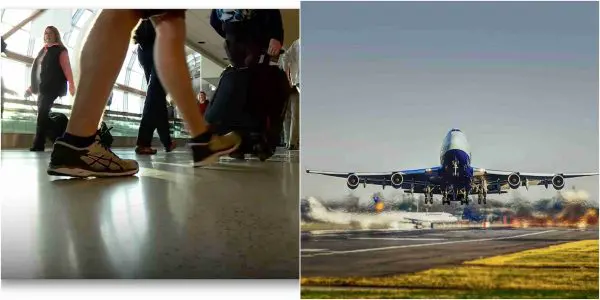 Reports have it that the trafficker had legit identifications for the two of them, but was eventually arrested after Police laid siege to the flight.
The lady who reported the incident mentioned that discreet investigation is on to unravel the syndicate behind the crime.