Order   Nigerian Heads of State Term in Office
1             Prime Minister Abubakar Tafawa Balewa              1960-1963
2             President Nnamdi Azikiwe          1963-1966
3             Major-General Johnson Aguiyi-Ironsi      1966
4             General Yakubu Gowon 1966-1975
5             General Murtala Mohammed    1975-1976
6             Major-General Olusegun Obasanjo         1976-1979
7             President Shehu Shagari              1979-1983
8             Major-General Muhammadu Buhari       1983-1985
9             General Ibrahim Babangida         1985-1993
10          President Ernest Shonekan         1993
11          General Sani Abacha      1993-1998
12          General Abdulsalami Abubakar 1998-1999
13          President Olusegun Obasanjo   1999-2007
14          President Umaru Musa Yar'Adua              2007-2010
15          President Goodluck Jonathan    2010-2015
16          President Muhammadu Buhari 2015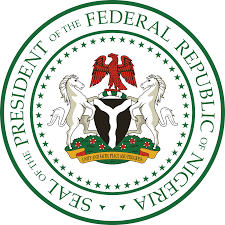 From this list of 13 Former Heads of State and the Incumbent, picking out the Best President the Nation has had is a tough one. From research and Public Perception Index, I have used the following Indices to bring out the best performed President.
·        President's Response to External Events
·        President's Public Approval
·        President's Policy Success
·        Smooth Succession/ Handover to an incoming administration
·        Economic Growth and Sustainable Growth
After careful research on the above point and access their performance against the heading, my pick and assessment as follows:
Presidents Response to External Events
Apartheid:
The military administration of General Obasanjo contributed $3.7 million to Anti-apartheid fund. Moreover, General Obasanjo made a personal donation of $3,000, while each member of his cabinet also made personal contributions of $1,500 each. All Nigeria`s civil servants and public officers made a 2% donation from their monthly salary to the SAFR. Students skipped their lunch to make donations, and just in 6 months, in June 1977, the popular contribution to the fund reached $10.5 million. The donations to the SAFR were widely known in Nigeria as the "Mandela tax"
International Relation
Obasanjo spent most of his 1999-2003 term travelling abroad. He succeeded in winning at least some Western support for strengthening Nigeria's nascent democracy. Britain and the United States, in particular, were glad to have an African ally who was openly critical of the abuses committed in Robert Mugabe's Zimbabwe at a time when many other African nations (including South Africa) were taking a softer stance.
Obasanjo also won international praise for Nigeria's role in crucial regional peacekeeping missions in Sierra Leone and Liberia. The international community was guided in its approach to Obasanjo in part by Nigeria's status as one of the world's 10 biggest oil exporters as well as by fears that, as the continent's most populous nation, Nigerian internal divisions risked negatively affecting the entire continent.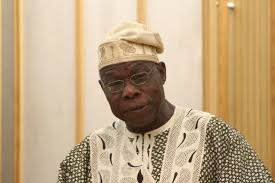 President's Public Approval
Obasanjo is also Nigeria's first detribalized President; his policies were none partisan and he made an enemy out of anybody regardless of ethnic affiliation. No region in the country could use marginalization as tool of opposition during his tenure. He ensured equal distribution of armory among all regions. He helped a minority group in South of Nigeria to step up the president sit.
He never took side with the Afenifere of the West on many issues while in government. Even though he is from the region, unlike what we have today.
President's Policy Success
Industry
Industrialization, had grown slowly after World War II through the civil war, boomed in the 1970s, despite many infrastructure constraints. Growth was particularly pronounced in the production and assembly of consumer goods, including vehicle assembly, and the manufacture of soap and detergents, soft drinks, pharmaceuticals, beer, paint, and building materials. The Obasanjo government invested strongly in infrastructure, and the number of "parastatals" — jointly government- and privately-owned companies — proliferated. The Nigerian Enterprises Promotion decrees of 1977 further encouraged the growth of an indigenous middle class.
Heavy investment was planned in steel production. With Soviet assistance, a steel mill was developed at Ajaokuta in Kogi State.
Agriculture
Agriculture and associated projects generally declined, although the government undertook large-scale irrigation projects in the states of Borno, Kano, Sokoto, and Bauchi with World Bank support.
The Operation Feed the Nation, a pet project of his administration, was a great success and has become a template for future agrarian policy.
Creation Agencies and Parastatals of Government
With the oil revenue, Obasanjo created the Niger Delta Development Commission and implemented the Universal Basic Education Program to enhance the literacy level of Nigerians.
He constituted both the Independent Corrupt Practices Commission and the Economic and Financial Crimes Commission.
Resuscitated the National Fertilizer Company in Kaduna and (Onne) Port Harcourt.
Obasanjo increased the share of oil royalties and rents to the state of origin from 3 to 13 percent.
EFCC and  NEPAD
On a continental level, Obasanjo was instrumental in setting up the New Partnership for Africa's Development, has mediated in some of the continent's conflicts and provided peacekeepers for many more.
In Nigeria, he won approval for $30-billion in debt write-offs and established an anti-graft body, the Economic and Financial Crimes Committee (EFCC).
He introduced privatization of government moribund industrial investment, a measure to reduce corruption and wastes by government paying for things that are not being productive.
Education
Education also expanded under Obasanjo. At the start of the civil war, there were only five universities, but by 1975 the number had increased to thirteen, with seven more to be established over the next several years. In 1975 there were 53,000 university students. Similar advances were made in the expansion in primary and secondary school education, particularly in those northern states that had lagged behind others. During Obasanjo's regime, universal primary school education was introduced nationwide.
Religious and ethnic tensions continue to divide Nigeria. Sharia law has been adopted in the northern third of the country, appeasing many of the Muslims who make up half of Nigeria's population of 130-million.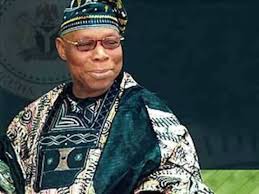 Smooth Succession/ Handover to an incoming administration
Transition to Democracy
The Second Republican Constitution, which was adopted in 1979, was modelled on the Constitution of the United States, with provision for a President, Senate, and House of Representatives. The country was prepared for local elections to be followed by national elections, in the hopes of returning Nigeria to civilian rule.
On 1 October 1979, Obasanjo handed power to Shehu Shagari, a democratically elected civilian president, hence becoming the first military head of state to transfer power peacefully to a civilian regime in Nigeria.
Obasanjo was instrumental to Umaru Musa Yaradua becoming the president and later Goodluck Ebele Jonathan from a minority
Economic Growth and Sustainable Growth
Economic growth and debt Payment
Before Obasanjo's administration, Nigeria's GDP growth had been painfully slow since 1987, and only managed 3 percent between 1999/2000. However, under Obasanjo, the growth rate doubled to 6 percent until he left office, helped in part by higher oil prices. Nigeria's foreign reserves rose from $2 billion in 1999 to $43 billion on leaving office in 2007. He was able to secure debt pardons from the Paris and London club amounting to some $18 billion and paid another $18 billion to be debt free. Most of these loans were accumulated from short-term trade arrears during the exchange control period.
Most of these loans were accumulated not out of corruption but during a period 1982–1985 when Nigeria operated exchange control regime that vested all foreign exchange transactions on the Central Bank of Nigeria. The Naira exchange rate to the US dollar and other major currencies during this period was highly regulated and artificially high. Nigerian importers paid local currency equivalent to the Central Bank through their local Commercial Banks but during the oil glut period of 1982–86 when foreign exchange was scarce the Central Bank did not have enough foreign exchange to pay for current imports. This resulted in short-term foreign trade payment arrears. Short-term trade arrears averaged about US $3.0 billion each year between 1983 and 1986 when the new military government of General Babangida floated the naira and imports were thereafter paid for on a current basis. Nigeria stopped accumulating short-term foreign trade payment arrears beginning from 1986. Before then, yearly accumulation of around US $3.0 billion created the foreign debt for Nigeria. Subsequent growth of Nigeria's debt was due to interest on the previous year's stock of short-term trade debt owed to export credit agencies and non-insured creditors (Source:CBN Annual Reports 1983–1986. This information to refute the claim that corruption was the source of Nigeria's past foreign debt is supplied by Osarenren F. Asemota Former CBN Balance of Payment Staff).
His administration also witnessed the proliferation of entrepreneurship in Nigeria on a scale never seen before. He opened up the telecommunications industry.  The GSM he implemented opened Nigeria up for foreign direct investments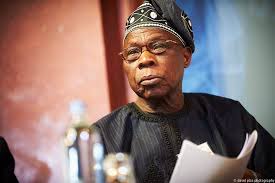 Fight Against Corruption
Some say he is the father of corruption, but the fact remains that his fight against corruption, unlike Buhari's fight was not one sided; it was never fought on one end and fed on the other end. Olusegun was and is still not afraid of confronting anyone he sees as a threat to National interest
The EFCC had a vigorous chairman, Nuhu Ribadu, who has fearlessly hounded some of the country's many corrupt politicians. Since 2005, the EFCC has prosecuted 82 people and recovered $5-billion in stolen cash.